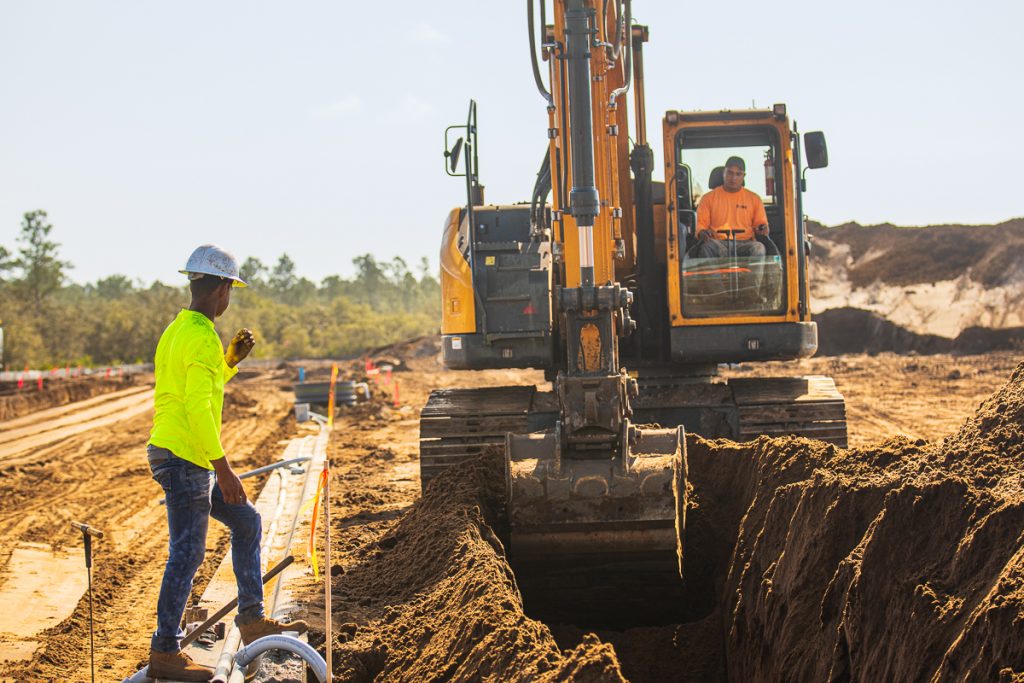 We Are The JMH TEAM
At Jon M. Hall Company we attribute our success to our valued team members. Their hard work and dedication has created one of the most notable and long running site contractors in Central Florida for more than 40 years. It is our philosophy to teach and promote from within, creating long term growth opportunities for the team members that will continue with Jon M Hall Company for generations to come.
Florida's Premier Site Developer
We are here to provide the best quality of work in a competitive manner and deliver projects to our clients on budget and within schedule. Our management team's background covers everything from heavy road and bridge construction, general contracting, sitework construction, and land development management. The management group has an average of 20+ years in the construction industry.
Jon M. Hall Company is a little different from most site contractors in that we self-perform almost every aspect of the work. We employ our own concrete crews, including curb, sidewalks, throat-and-top construction and other flat work. In addition, we also have our own utility crews, pipe service crews, road base crews, dirt crews, clearing crews and in-house survey. Our survey department consists of several crews utilizing the latest in Glonass GPS technology. All these in house services allow JMH to better control overall schedules so that our customers can focus on what they do best.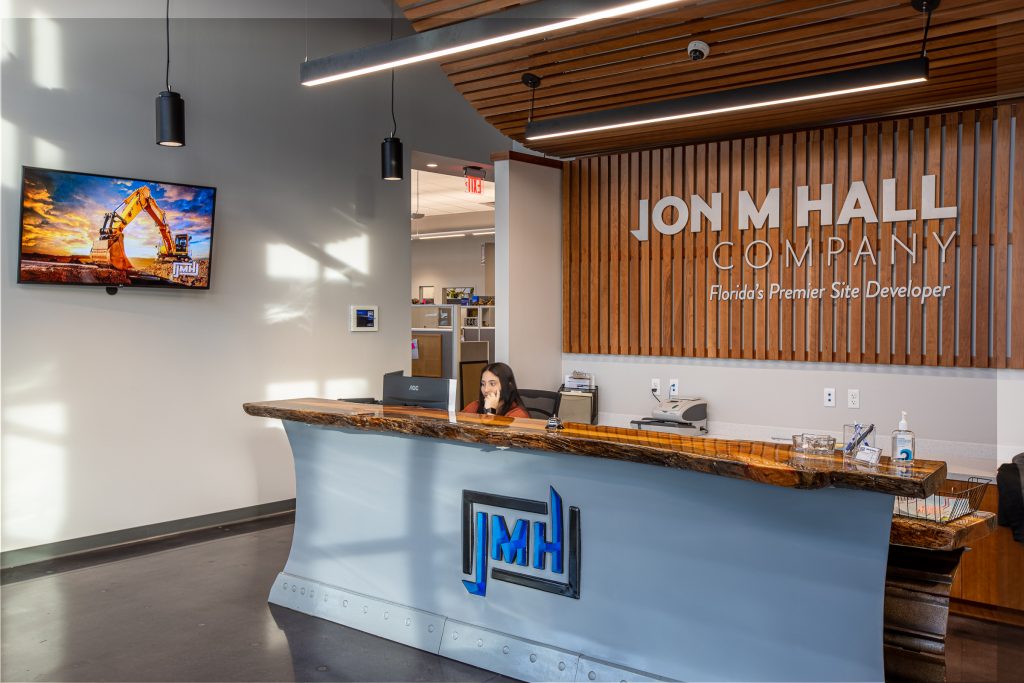 Great Experiences Build Great Brands.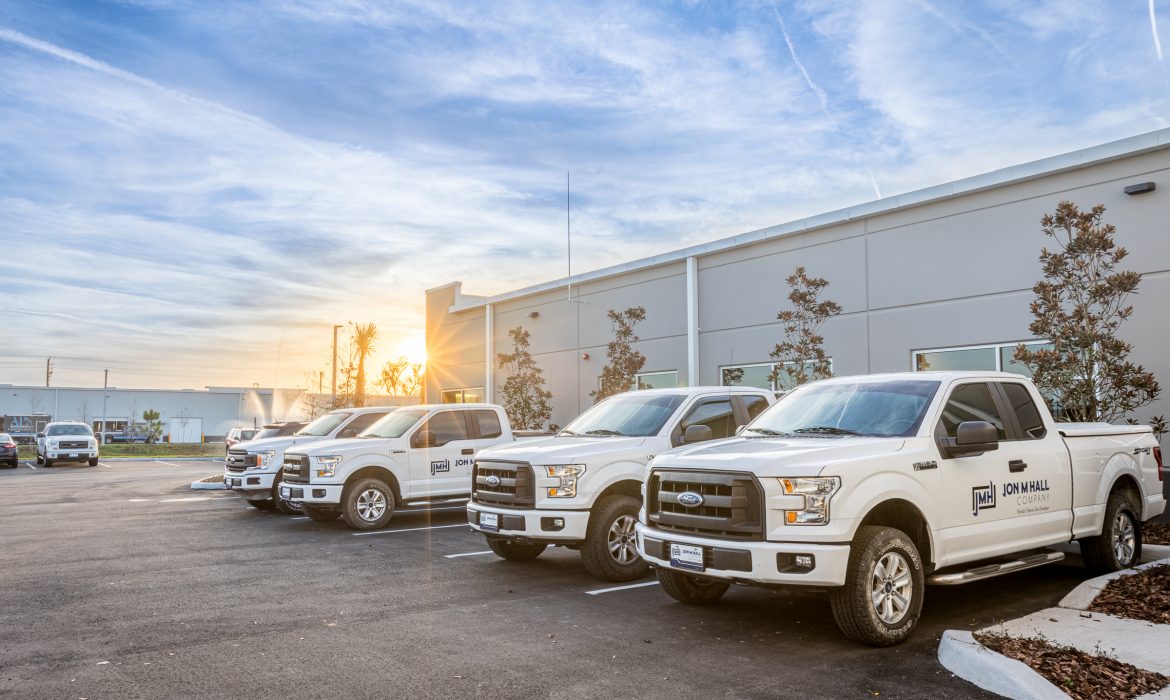 With over 40 years experience we bring the type of confidence and knowledge to help our customers through close out projects quicker and with less design changes along the way.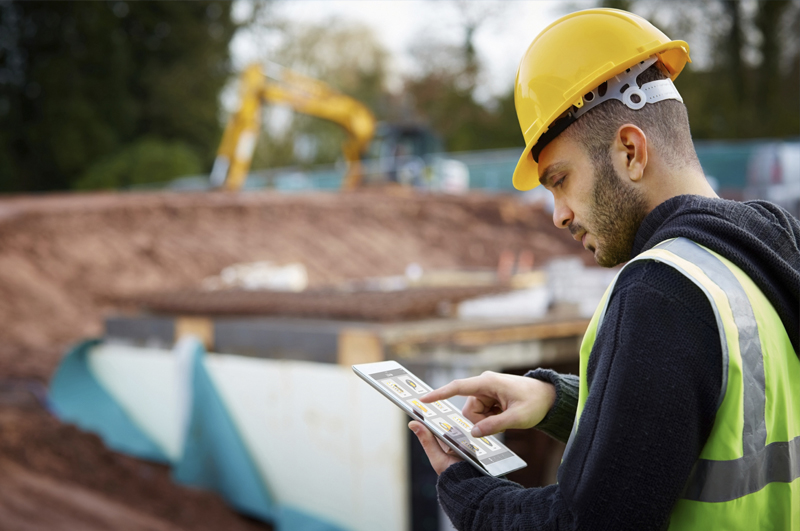 From automated production trend reporting, to automated earthmoving equipment, JMH invests more time and money into technology than any of our competitors.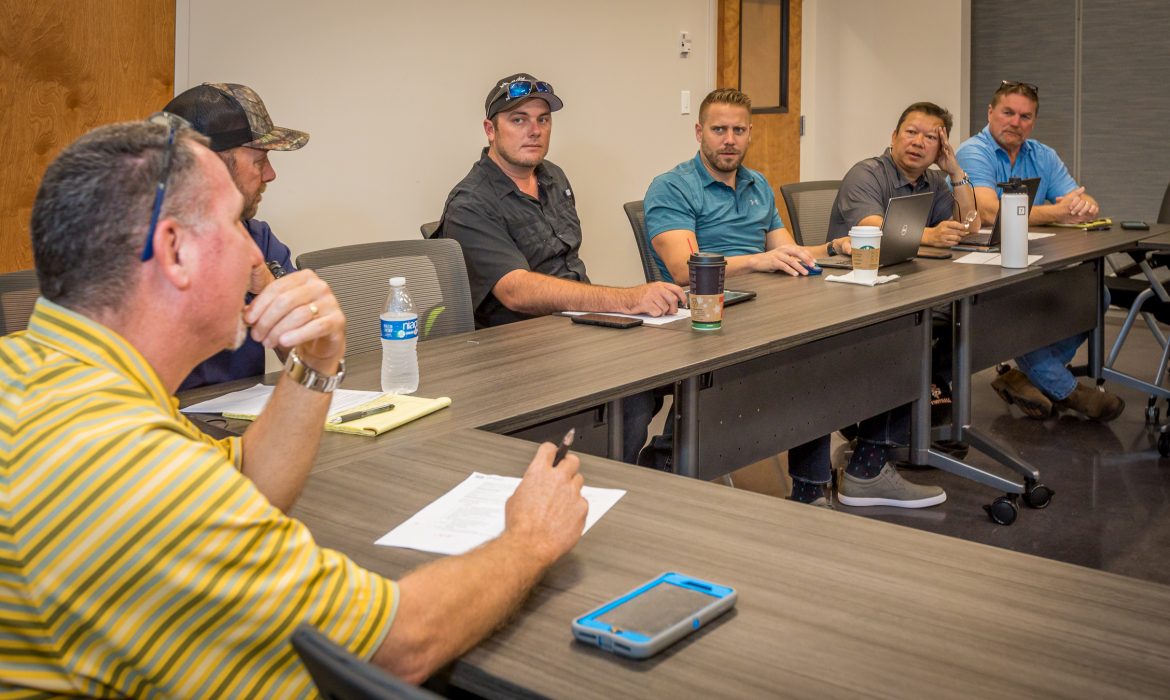 JMH's team is the heart of the company. Our On The Job training program puts emphasis on recognizing energetic talent so that we can promote from within. They are the real experts and talented people who love their job and do it on the highest level.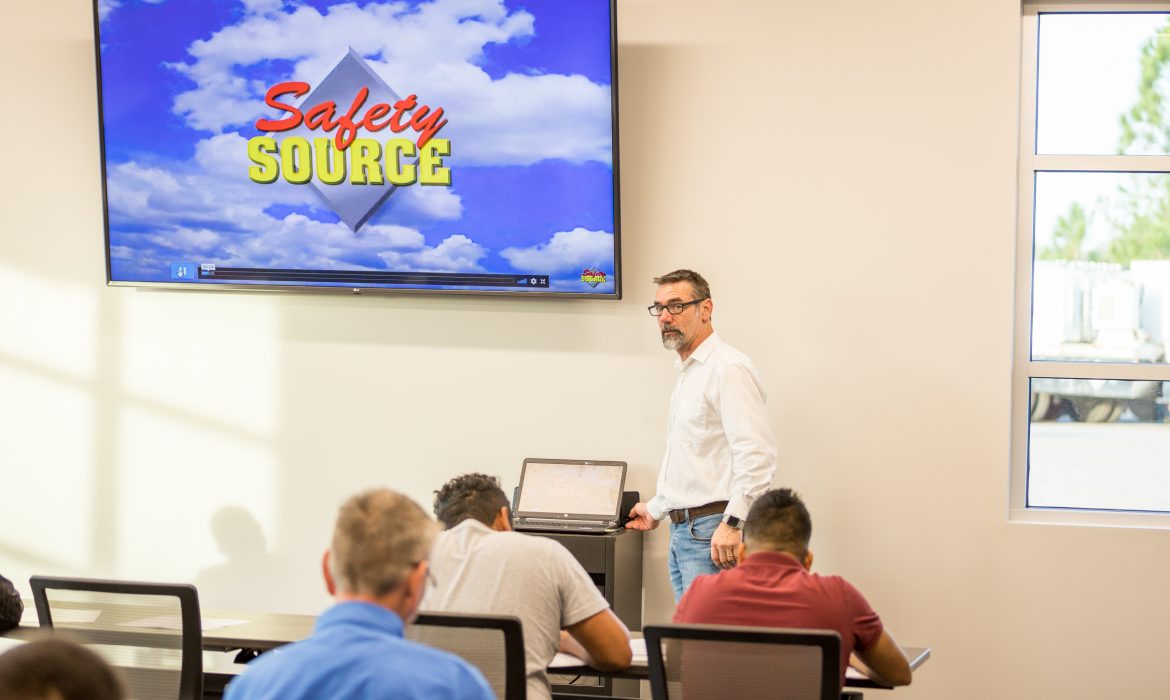 Safety is our number one concern when it comes to protecting and preventing accidents in our workplace. We proactively manage safety protocols led by Tina Jones, an 18 + Year JMH Team Member. Tina's team continues to go over and above bringing the highest level of safety to the company.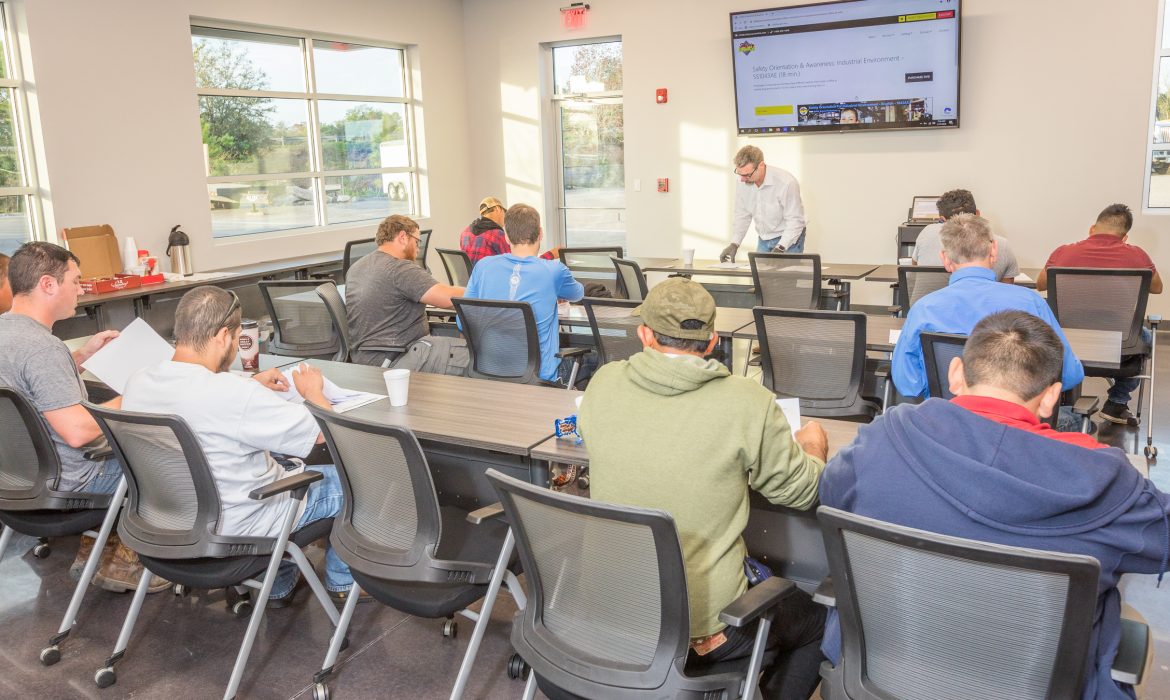 Our Team Members are the future of JMH. In order to make sure we provide the best platform for growth and success we have created our own internal Training Division. Led by John Hotaling, we are creating industry standards in the way we are able to identify, educate and implement the leaders of tomorrow.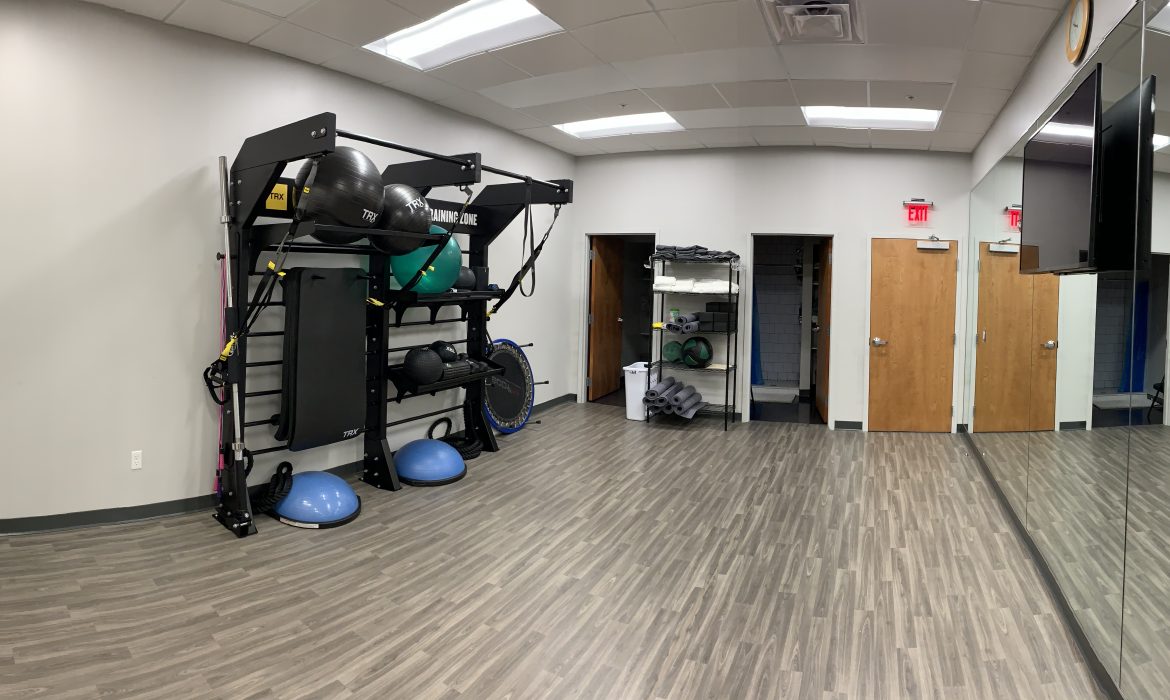 Health and wellness are important part of a balanced lifestyle. We offer weekly fitness training and yoga classes for all Team Members in our on-site Fitness Room.
If we are to be different than we must not except the status quo. We must continue to push, innovate, educate and lead no matter the struggle.
Leading Company in Site Development
Meet our talented, skilled and friendly Executive team!
Superintendent
My name is Buck Belcher, and I have been working for Jon M Hall Company for over 7 years now. It has been a very gratifying experience. I has never worked in the construction field before I started here so it was very different for me. Just like any job, if you want to succeed you must learn and work hard every day. The people here welcomed me with open arms from day one and helped me a lot along the way. From starting on a dirt crew with Mikey Pape as an end dump driver, Base crew as a Labor, then all around Dozer operator, I eventually reached a Dirt Forman's position. I am now currently running my own job as a superintendent! I would've never imagined that I would have made it this far 7 years ago and can't wait for what the next 7 years has to offer. This company has given me an opportunity and experience I could not find anywhere else. Every Job will always have its ups and downs, no matter where you work, but I know as long as you put in the effort here, it will not go unnoticed. That's why I will always work for Jon M Hall and will continue to do my best until I retire.
Base Foreman
I have been with Jon M Hall for over two years. It has been a great place to work for. We have had our ups and downs, but we keep moving forward. We have a great staff that will work with you on any problems, and I would recommend Jon M Hall Company to any one that I know. I  hope to be able to stay here until I retire. I  got to say,  Jon Jr. is one of the best guys I have ever worked for. Any problems I have had, he personally has always been there for me.
Dirt Foreman
I came to work for Jon Hall Sr.  in 2002. Upon meeting him, he said welcome to the family, I knew I had found the best Company to work for. A couple of years past, and Jon Jr. took over, we continue  to grow each day, and it is very exciting to come to work every day. I would never call in sick and I am never late to work, afraid I might miss another good experience. In 2009 the bottom of the economy went down, and the company started laying off employees.  I was one of the last to be laid off. In 2011 I called Jon Jr. to see if he was going to start backup, and God was with me that day, Jon told me to be at the office the next day. I was the first one hired back. Throughout all of these years of excitement, and the expert training and tutelage from Rick Weldon  "aka"  THE DIRT GOD, I feel I have become an asset to the best Company in the world. SUPERCOOL, & WUZZ ZUPP.
Punch Foreman
I have been working for Jon M Hall for about 6 years. This is a great place to work. Great equipment and they offer an amazing benefits package. Great team atmosphere!
Mechanic
My experience with JMH has been a great one. I enjoy working with our staff, Jon Hall Jr. as well as Keith Carson. What a great pleasure to be able to work for such a great couple of guys. They have treated me with nothing but the upmost respect. I'm very grateful to be a part of the JMH team.